Contact
Contact us, for more information, a specific quote or a chat about how we might work together.
Address
Pexel Ltd
20-21 Elderpark Workspace
100 Elderpark Street
Glasgow, G51 3TR
United Kingdom
Phone (non-UK)
+44 141 425 1771
Location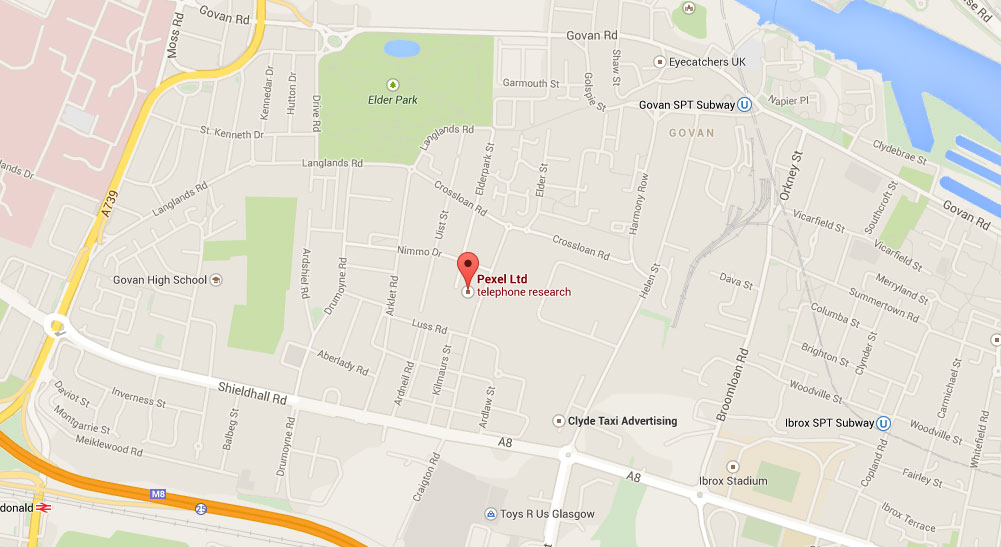 Commissioning our Services
Please contact Sabrina Muggenborg (sabrina@pexel.co.uk) or Pavel Marek (pavel@pexel.co.uk) if you require costing of a project. Feel free to phone us or email us – whichever you prefer.
Generally we can provide costs within a matter of hours. Please allow 24 hours for complex projects.
If you are not sure about the feasibility of a project, or would simply like to explore your options, do please give us a call. We're more than happy to provide informal advice and guidance.
Jobs
Pexel is a very fast growing company and is always looking for additional staff. Due to the nature of our work, most of our vacancies are for telephone interviewers. We are particularly interested in people who speak more than one language, notably European and Far East. Please email jobs@pexel.co.uk